Hello boys and girls, welcome to another episode of the Motorcycle Men.
50% of all donations and contributions to the website go directly to VetRest.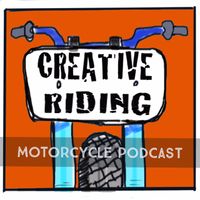 Today in the V-Twin Cafe with all the kids and our friend Larry, the Host of the Creative Riding Podcast, we talked about:
Thanks for listening. Don't forget to check out our friends on our Podcasts and Links page!!
Visit CIRO3D for all your accessories, comfort and performance parts for your Harley Touring Model!!
Ride safe and remember, we say stupid crap so you don't have to.