Hello Boys and Girls  
We continue the History of Harley Davidson this time with guest Huffy The Clown 
We also chatted about:   
What bike would you buy?'

Harley's Crate 131 Engine now available for Softail Models

Sturgis 202 Statistics

Ted's Bike repair

Justin's registration issues

Tim's moving somewhere

Chris's ball sack

Harley History #8:

By 1950 what captured 40% of motorcycle sales?

In response to British imports in 1952, what did Harley introduce?

In 1952 which Harley model sold the best?

True or False: In 1953, Harley Davidson discontinued the 750cc engine in the K-Series.

In 1953, Cadillac Grey/ Asure Blue color scheme was available on which model only?

Bonus #1: Which of these states has the most registered motorcycles?

Bonus #2: Which of these US interstate Highways is the longest?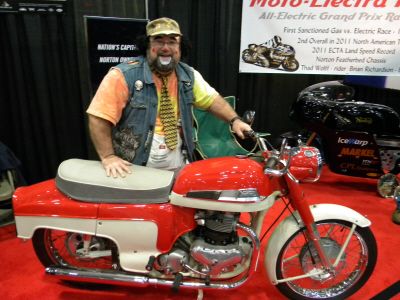 Special Thanks to our Sponsors:   
 Tobacco Motorwear
 Shinko Tires
 Scorpion Helmets 
 Wild-Ass Seats
 The Motorcycle Men Support David's Dream and Believe Cancer Foundation
 The Gold Star Ride Foundation  
 GET YOUR MOTORCYCLE MEN SHIRTS HERE!!!
Don't forget to get over and check out the Ted Shed Video's over on the Motorcycle Men Channel on YouTube.     
 Thanks for listening, we greatly appreciate you support. Ride Safe and remember....      
.... We say stupid crap so you don't have to.