Chapter Three
Nick Adams likes old Moto Guzzi's and he rides them. With 6 books to his credit, Nick documents his rides around Canada, which is blessed with thousands of kilometers of empty roads, which seem to wind on forever through forested hills and between still blue lakes. What better way to explore them than by riding 40-year-old Italian motorbikes, famous for their dodgy electrics and sparse dealer network? Forty-year-old bikes, aged rider, thousands of kilometers of virtually unserviced empty roads in the middle of bear, wolf, and blackfly-infested wilderness.... what could possibly go wrong?
Today's Chapter is from "Beyond the Coffee Shop: Riding 1970s Moto Guzzi Motorcycles in Northern Canada"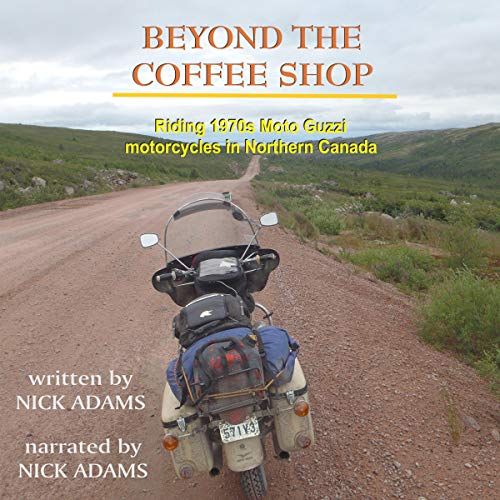 Special Thanks to our Sponsors:   
Tobacco Motorwear  /  Shinko Tires /  Scorpion Helmets  /  Wild-Ass Seats
The Motorcycle Men Support David's Dream and Believe Cancer Foundation
GET YOUR MOTORCYCLE MEN SHIRTS HERE!!! /  Get your Motorcycle Men Neck Gator and Mug here!!
Don't forget to get over and check out Ride With Ted over on the Motorcycle Men Channel on YouTube.     
Thanks for listening, we greatly appreciate you support. Ride Safe and remember....  We say stupid crap so you don't have to.