Hello boys and girls,
In this episode we discuss the hobby of Harley bashing and how it affects the business, our culture and the people of motorcycling as a whole. We are joined by our good friend Justin "Shoes" Brown from Bergen Harley Davidson, the host of the Throttled Podcast Kevin McKinney and the Host of Motorcycles and Misfits Liza Miller.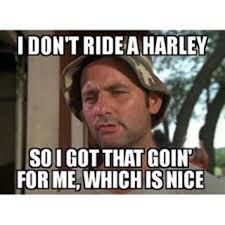 Go to the home page of the website here to enter for your chance to win a Techmount Device Mount for your motorcycle provided by Cycle Gear!!  Special thanks to Ginny and Sean at Cycle Gear of Edison, NJ for providing this months prize.
Thanks for listening folks, greatly appreciated. Please send condolences to Tim who recently became bike-less as he sold his Harley Electra Glide Classic. We all wish him well and hope he returns to two wheels soon.
For Tim "Buktu", Chris "Joker", this is Ted "Wrongway" your host. Thank you for listening and remember, we say stupid crap so you don't have to.