Hello Boys and Girls,
Welcome to Episode 158 where we all gathered in the V-Twin Cafe and chatted about several things including Deep Sea Fishing, Picking out a new bike for Tim, Some great upcoming events and of course the rage that is the proposed new Harley Davidson Motorcycles.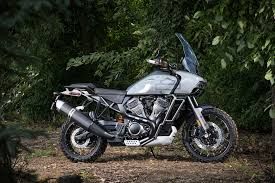 Here's the way it went:
Chris's and Ted's bike repairs and rides
Justin goes Deep Sea Fishing
Events
LiveWire Discussion
Female listeners? Do we have any?
Chrome Poll Page New Questions
Where's Woody
Thank you for listening, we greatly appreciate your support, it does mean a lot to us. 
Special thanks to our Sponsors!! 
Surf and Summit Motorcycle:
Maine and New Hampshire's newest motorcycle rental and tour company.  Surf and Summit offers Harley Davidson big twins and Suzuki V-Stroms for rent at reasonable prices. Surf and Summit is happy to deliver your rental bike wherever you are staying, or you can peruse the bikes in person at Street Cycles of Falmouth, Maine. Surf and Summit also offers rental helmets, jackets, gloves, and GPS, so you'll have everything you need to enjoy great New England riding.  From the beautifully rugged coast of Maine to the amazing White Mountains of New Hampshire, Surf and Summit can help you have a fantastic motorcycling vacation. For more information, please visit SurfAndSummitMotorcycle.com.    
Cycle Gear:
For all of your motorcycle and motorcycle clothing needs, it's Cycle Gear. With 136 Stores nationwide, you should have no problem finding one near you to serve you and provide with top quality customer support and products. And if you go to the Edison New Jersey store, ask for Chainsaw Jenny or Sean and be sure to tell them the Motorcycle Men sent you.   
Tobacco Motorwear:
For the best in stylish and comfortable riding jeans go to Tobacco Motorwear and get yourself a pair of Kevlar Lined Riding Jeans and while you're at it, get the California riding shirt. Great looking clothing and they offer the protection you need while on your bike. When you order, be sure to tell them the Motorcycle Men recommended Tobacco Motorwear and use the coupon Code MOTORCYCLE MEN when ordering.               
For Tim "Buktu", Chris "Joker" and Justin "Shoes", this is your host Ted "Wrongway", thanks for listening and remember kids....     
.....We say stupid crap so you don't have to.