Hello Boys and Girls!!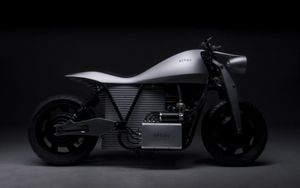 This week:
Justin found what in his saddle bags?
Chris Riding in the rain
Tim's not riding at all
Ted can't ride because of a flat tire
Another "not a motorcycle"
Get Tim a Bike
Autumn Riding Tips

Check your skill set - Braking drills, slow speed manuevering
Hazard Awareness - Call out hazards on group rides, ride slower, environment awareness
Wet Weather - Rain and wet pavement on Painted Lines are dangerous... AVOID.
Leaves, branches, etc - Wet leaves, slick slurry = Super slick road surface, go slow!!
Deer Season - Avoid early morning and early evening riding and avoid them.
Frost - Early morning hours usually mean frosty conditions especially after a damp day before
Ice - Higher elevations mean chance of early morning ice and black ice. Wait till the sun comes up!
Wear the gear - Cooler temps means the chill sets in and affects your condition. Prepare and be aware.

Florian Knights Ride For the Ronald McDonald House on October 20th - Many prizes!!
The Motorcycle Men is brought to you by:
Surf and Summit Motorcycle
Cycle Gear
Tobacco Motorwear
We have now partnered with David's Dream and Believe Cancer Foundation. If you can dream, you can believe.
Thanks for listening and remember......
We say stupid crap so you don't have to.
Ride safe kids