Hello Boys and Girls,
Today we have another wonderful interview with another inspiring author and rider. Tiffani Burkett, author of "Chronicles of a Motorcycle Gypsy" and "South of the Border", joins me in the V-Twin Cafe to tell us about her adventure around the USA and points south. A very enjoyable person to speak to and both of her books are greatly entertaining. They can be found in Audiobook format on Audible and in print version on Amazon. Check them out!!  Well worth the read or listen.
Tiffani's Books
Tiffani's Facebook & Instagram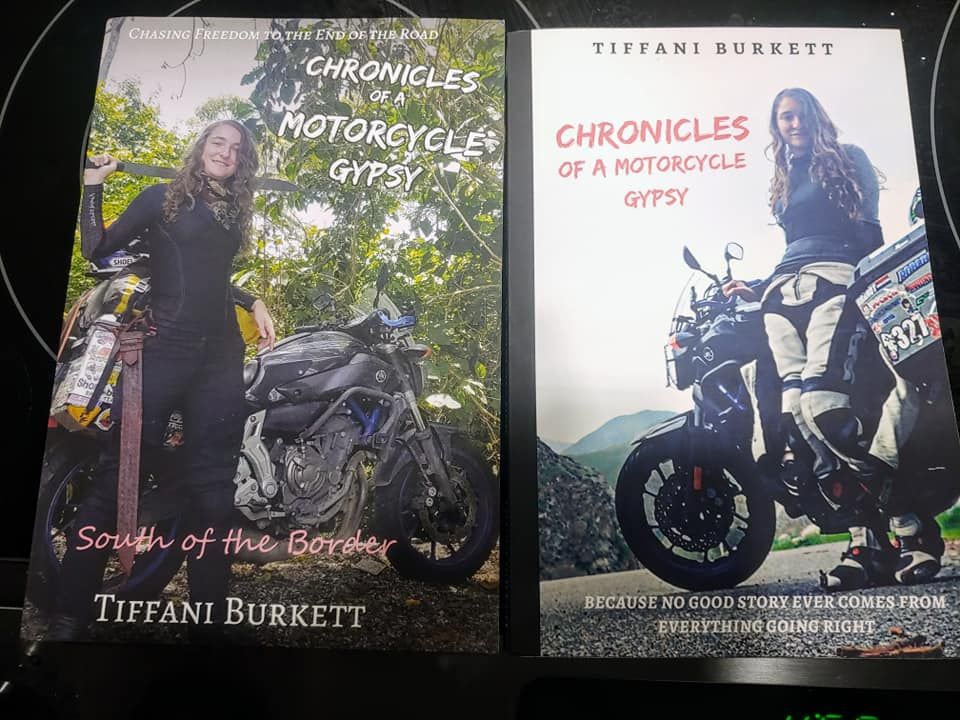 Hey, now is your chance to get your Motorcycle Men shirt!! Yes, that's right, you can now get yourself a Motorcycle Men short sleeve T, Long Sleeve Tee, Sweatshirt, Hoodie or Polo shirt. The fine folks at Great Plains Apparel were kind enough to put together this wonderful package for us and shirts are waiting for you!!
Also now available is the Motorcycle Men Neck Gator and Coffee Mug!!! 
Special Thanks to our Sponsors:  
Tobacco Motorwear
Shinko Tires
Scorpion Helmets 
Wild-Ass Seats
The Motorcycle Men Support David's Dream and Believe Cancer Foundation
The Gold Star Ride Foundation  
Don't forget to get over and check out the Ted Shed Video's over on the Motorcycle Men Channel on YouTube.   
Thanks for listening, we greatly appreciate you support. Ride Safe and remember....    
.... We say stupid crap so you don't have to.