Chapter Two
Eager for a "doable adventure", author of "Welcome to Metropolis: Riding Solo into the Heart of America", Christopher Koch sets off on an impromptu, ill-equipped and underprepared 2,500-mile motorcycle trip down the Mississippi River from St. Paul to New Orleans in early November 2014. In this segment of Chapters, Chris joins me to explain some of his adventure down the Mississippi. 
Other title by Chris. Everyday Happiness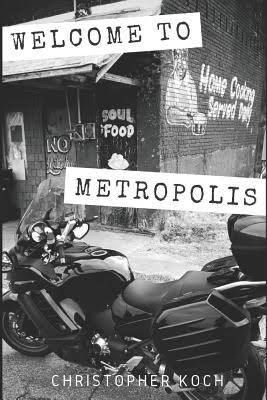 Special Thanks to our Sponsors:   
Tobacco Motorwear  /  Shinko Tires /  Scorpion Helmets  /  Wild-Ass Seats
The Motorcycle Men Support David's Dream and Believe Cancer Foundation
GET YOUR MOTORCYCLE MEN SHIRTS HERE!!! /  Get your Motorcycle Men Neck Gator and Mug here!!
Don't forget to get over and check out Ride With Ted over on the Motorcycle Men Channel on YouTube.     
Thanks for listening, we greatly appreciate you support. Ride Safe and remember....       
... We say stupid crap so you don't have to.