Hello Boys and Girls,
Welcome to yet another senseless podcast from the boys in New Jersey.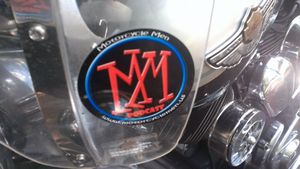 This week:
Please visit Cycle Gear for all of your motorcycle and motorcycle clothing needs, if you go to the Edison New Jersey store, be sure and tell them the Motorcycle Men sent you. AND Tobacco Motorwear, for the best in stylish and comfortable riding jeans go to Tobacco Motorwear and get yourself a pair of Kevlar Lined Riding Jeans and while you're at it, get the California riding shirt. Great looking clothing and they offer the protection you need while on your bike. When you order, be sure to tell them the Motorcycle Men recommended Tobacco Motorwear and use the coupon Code MOTORCYCLE MEN when ordering.           
For Tim "Buktu", Chris "Joker" and Justin "Shoes", this is your host Ted "Wrongway", thanks for listening and remember, we say stupid crap so you don't have to.        
Enjoy your ride kids