Hello Boys and Girls, 
We had some issues with our scheduled interviews and had to.... well.... reschedule. So instead of something intelligent, we give you us in the V-Twin talking about stuff.  Stuff like......
Our Riding

McGyver Headlight Fix

What happens when you ride with your visor open

Rally's to attend.(learn more about them on Cyclefish.com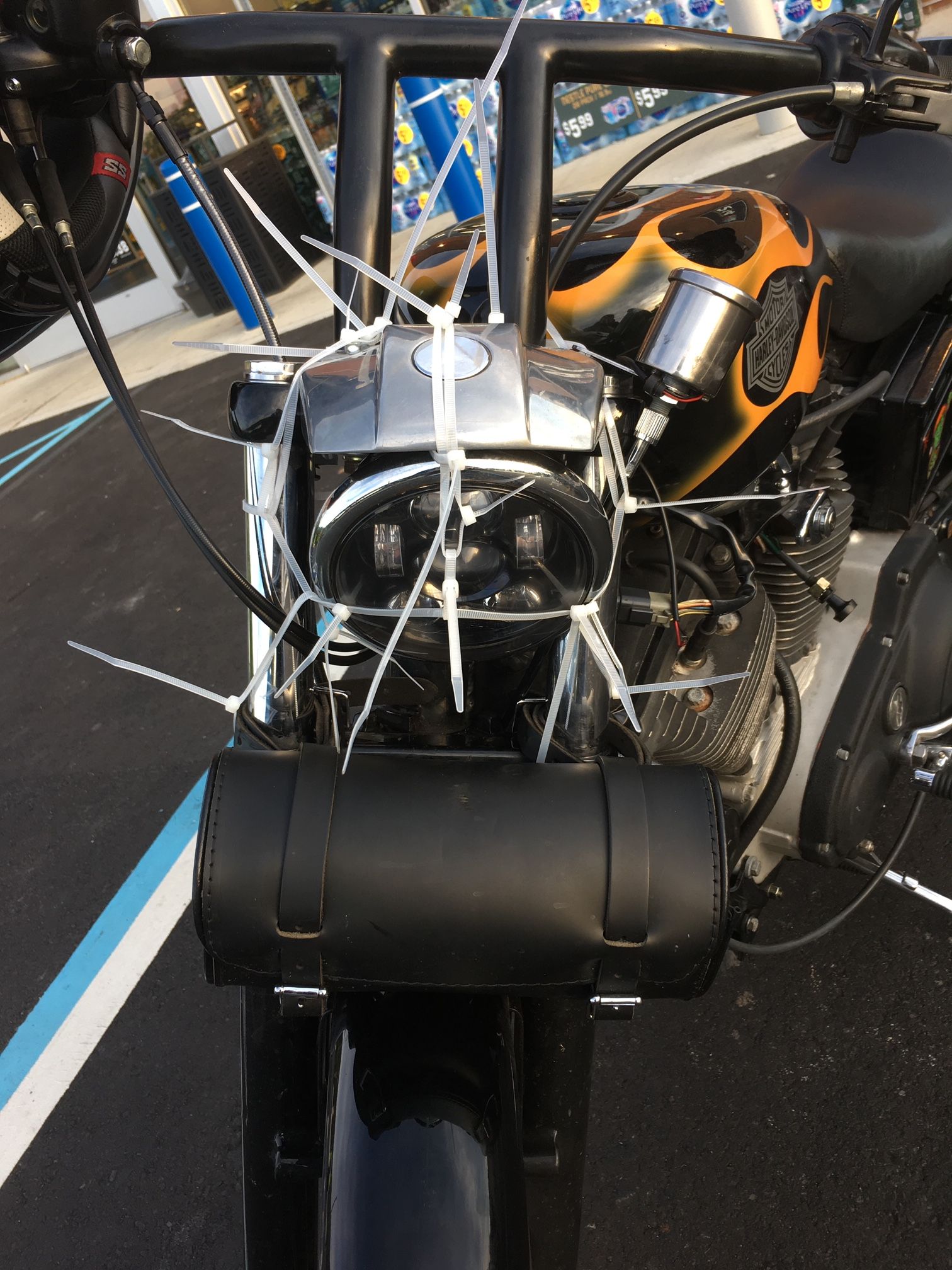 Special Thanks to our Sponsors:
Tobacco Motorwear
At Tobacco Motorwear Company, we believe you shouldn't have to sacrifice style for safety. We're dedicated to creating premium quality, American-made moto gear in classic styles that look awesome on and off your bike while providing protection where you need it most. Over the last few years, Tobacco has become known for quality and style. We use only the best materials in all our products. Our selvage denim jeans and canvas riding shirts are both lined with Dupont Kevlar, for protection, while the McCoy jacket features removable D3O armor for 5 point impact protection. We pride ourselves on making great gear and being active in the motorcycle community. Our viral videos are widely seen and shared across Facebook and Instagram and celebrate the irreverent, devil-may-care attitude of our community. Tobacco has been embraced by serious motorcycle enthusiasts who live our motto, "Ride Every Day." They wear our brand with pride and distinction. Go get yourself some riding jeans and other products for men and women from TOBACCO MOTORWEAR and tell them the Motorcycle Men sent you. Use the coupon code "MotoMen".
Shinko Tires
Why aren't you riding Shinko Tires? What's wrong with you? Affordable, top quality tires for whatever kind of bike you are riding. Including your Harley Davidson and Cruisers. Excellent quality and tread patterns to make you want to ride more and longer. So go check out Shinko Tires and be sure and tell them that the Motorcycle Men Podcast sent you.
Scorpion Helmets 
For the past 15 years, ScorpionExo® has been DEDICATED to offering high quality, innovative motorcycle helmets and technical apparel at an incredible value. Some of the world's best helmet and apparel designers spend countless hours developing and testing ScorpionExo® products to ensure that each and every ScorpionExo® HELMET AND GARMENT will surpass user expectations. The foundation for ScorpionEXO® is Safety, Comfort, Value and innovation. This is supported by Scorpion's unique position in the manufacturing process: owning and operating their own state-of-the-art manufacturing facilities. Their development and manufacturing expertise provide the ScorpionExo® brand a level of quality and attention to detail that cannot be surpassed. To learn more, visit scorpionusa.com. So check them out at Scorpion USA and tell them the Motorcycle Men sent you.
The Motorcycle Men Support David's Dream and Believe Cancer Foundation
Help us help them. David's Dream and Believe Cancer Foundation and be sure and let them know you heard about it here on the Motorcycle Men Podcast. 
Don't forget to get over and check out the Ted Shed Video's over on the Motorcycle Men Channel on YouTube. And coming soon, never mind Norman Reedus, we've got Ride with Ted.
Don't forget to follow the adventures of Woody II... he's leaving soon!!
Thanks for listening, we greatly appreciate you support. Ride Safe and remember.... 
 .... We say stupid crap so you don't have to.