Hello Boys and Girls,
In today's interview I chat with David Shuman. David is the host of the Because, Bikers Matter Podcast and is also with the Motorcycle Safety Lawyers. And he joins us today to tell us about his podcast and the Motorcycle Safety Lawyers. 
Website
Facebook
Instagram
YouTube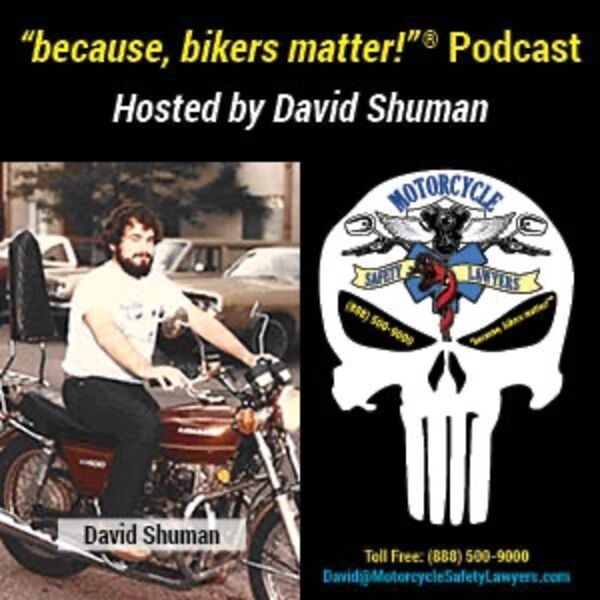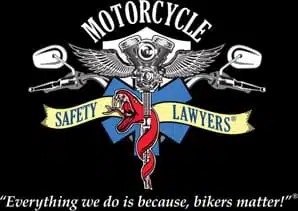 Special Thanks to our Sponsors:
Tobacco Motorwear
Go get yourself some riding jeans and other products for men and women from TOBACCO MOTORWEAR and tell them the Motorcycle Men sent you. Use the coupon code "MotoMen". 
Scorpion Helmets 
For the past 15 years, ScorpionExo® has been DEDICATED to offering high quality, innovative motorcycle helmets and technical apparel at an incredible value. So check them out at Scorpion USA and tell them the Motorcycle Men sent you. 
Wild-Ass Seats: 
You can improve your comfort and ability to stay in the saddle longer with a cushion from wild-ass seats. So, if you are tired of those painful pressure points and fatigue, go to wild-ass.com and get your cushion today. 
The Motorcycle Men Support David's Dream and Believe Cancer Foundation
Help us help them. David's Dream and Believe Cancer Foundation and be sure and let them know you heard about it here on the Motorcycle Men Podcast.  
Gold Star Ride: 
If you would like to be a part of a great cause and get some heartfelt miles in, go to goldstarride.org and learn how you can participate in the next Gold Star Ride 
Chasing the Cure 
Help Long Haul Paul Pelland complete his mission to ride a million miles for MS. He was told years ago that a cure for MS was a million miles away so he decided to ride that million miles to that cure. You can help him by going to LonghaulPaul.com and donate to his quest for that cure for MS.
Don't forget to get over and check out the Ted Shed Video's over on the Motorcycle Men Channel and the RIDE WITH TED Channel 
Thanks for listening, we greatly appreciate you support. Ride Safe and remember....    
.... We say stupid crap so you don't have to.