Hello Boys and Girls,
Time now for another edition of Rider Rides!!!  This week, Roberto Fuentes of Newark, New Jersey tells us about his Harley Davidson Softail Slim. Gorgeous bike!!  Purchased from Bergen Harley Davidson!!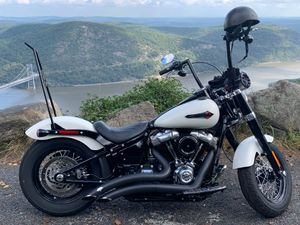 Don't forget.... Episode 174 will be the Pizza episode and your chance to win a slice of Motorcycle Men Pizza!!!
Please check out our sponsors and tell them the Motorcycle Men sent you.
Surf and Summit Motorcycle
Cycle Gear
Tobacco Motorwear
Bergen Harley Davidson
Please help us support David's Dream and Believe
Ride safe boys and girls and remember.....
We say stupid crap so you don't have to.