Hello Boys and Girls, 
One of my favorite authors joins me today in the V-Twin Cafe to talk about his travels and his new book. Graham Field is here and he is just as entertaining as his books are. I fully encourage you to go to Graham's website, Audible or Amazon and get his three books.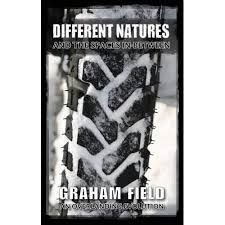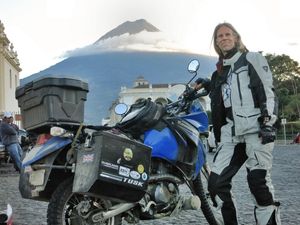 Special Thanks to our Sponsors:
Tobacco Motorwear
Go get yourself some riding jeans and other products for men and women from TOBACCO MOTORWEAR and tell them the Motorcycle Men sent you. Use the coupon code "MotoMen".
Shinko Tires
Why aren't you riding Shinko Tires? What's wrong with you? Affordable, top quality tires for whatever kind of bike you are riding. Including your Harley Davidson and Cruisers. Excellent quality and tread patterns to make you want to ride more and longer. So go check out Shinko Tires and be sure and tell them that the Motorcycle Men Podcast sent you.
Scorpion Helmets 
For the past 15 years, ScorpionExo® has been DEDICATED to offering high quality, innovative motorcycle helmets and technical apparel at an incredible value. Some of the world's best helmet and apparel designers spend countless hours developing and testing ScorpionExo® products to ensure that each and every ScorpionExo® HELMET AND GARMENT will surpass user expectations.  So check them out at Scorpion USA and tell them the Motorcycle Men sent you.
The Motorcycle Men Support David's Dream and Believe Cancer Foundation
Help us help them. David's Dream and Believe Cancer Foundation and be sure and let them know you heard about it here on the Motorcycle Men Podcast. 
Don't forget to get over and check out the Ted Shed Video's over on the Motorcycle Men Channel on YouTube.
Don't forget to follow the adventures of Woody II... He is out there!
Thanks for listening, we greatly appreciate you support. Ride Safe and remember.... 
.... We say stupid crap so you don't have to.