Chapter One
Sam Manicom Sam learned to ride a motorcycle and within 3 months of starting to ride, he set off to travel the length of Africa. This one-year trip turned into an eight-year, 200,000 mile, motorcycle adventure across 55 countries around the world. His four books Into Africa, Under Asian Skies, Distant Suns (Southern Africa, and South and Central America) and Tortillas to Totems (North America) vividly describe this epic journey.
In this episode, Sam tells us what led up to this journey and we hear chapter 10 of "Into Africa".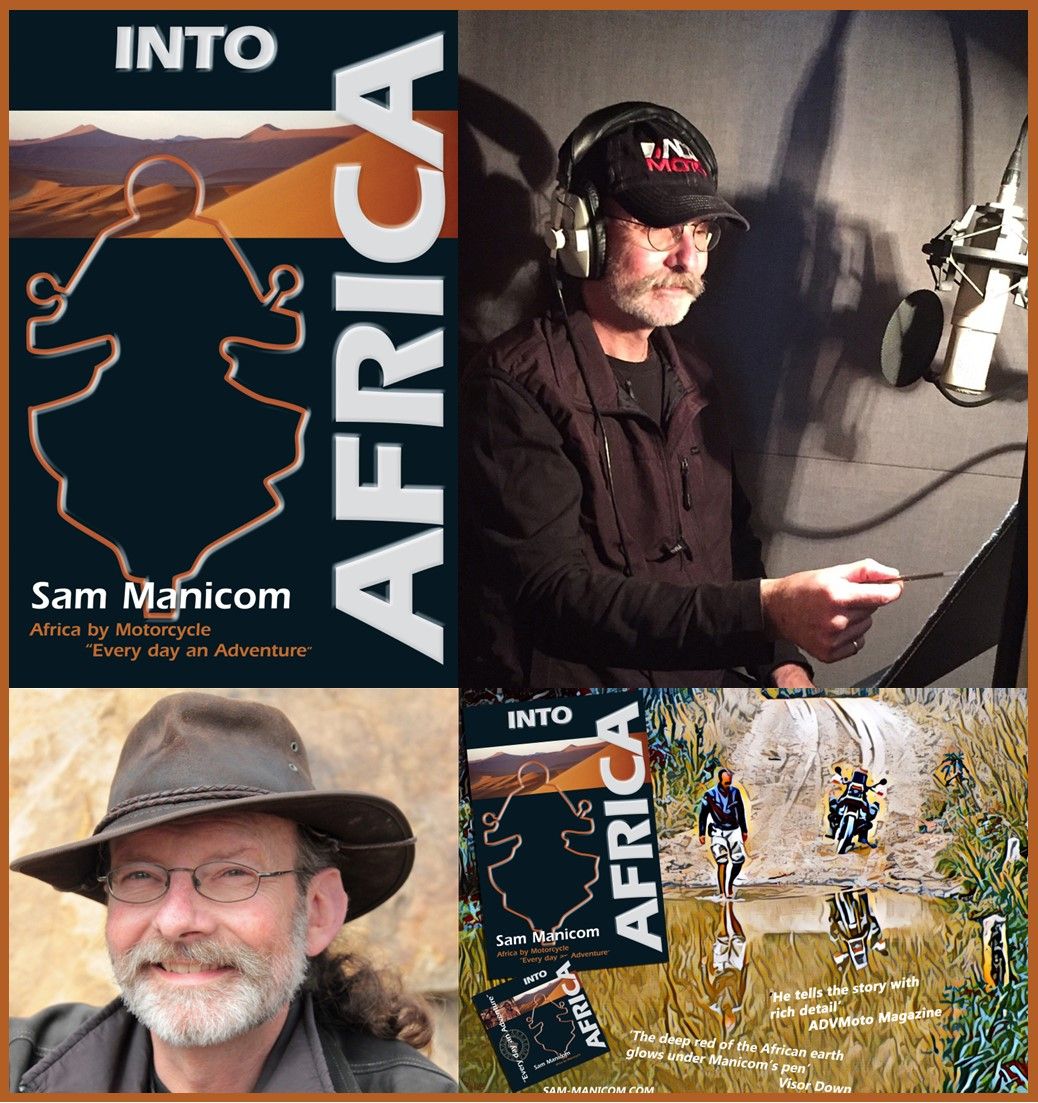 Special Thanks to our Sponsors:   
 Tobacco Motorwear  /  Shinko Tires /  Scorpion Helmets  /  Wild-Ass Seats
 The Motorcycle Men Support David's Dream and Believe Cancer Foundation
 GET YOUR MOTORCYCLE MEN SHIRTS HERE!!! /  Get your Motorcycle Men Neck Gator and Mug here!!
 Don't forget to get over and check out Ride With Ted over on the Motorcycle Men Channel on YouTube.     
 Thanks for listening, we greatly appreciate you support. Ride Safe and remember....       
 ... We say stupid crap so you don't have to.