Hello Boys and Girls....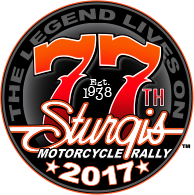 Another thrilling Interview Episode.  This time, live from Sturgis, South Dakota at the Sturgis Motorcycle Rally, from the VTwin Blog, Mr. Larry Marshall. As you may recall, Larry was on the podcast some months back.  This time he was here to give us a play-by-play of his time at the rally.  Please note the reception for him was not that great and there were moments of silence as well as some static on the line.
50% of all donations and contributions to the show go to VetRest to help our vets with PTSD. 
Thanks to Ciro3D for supporting the show and remember to check them out for all of your accessory, performance and comfort parts for your Harley Touring model.
If you would like to join the Motorcycle Men for our ride to the Ghost Town of Centralia, Pennsylvania on Sunday August 13th, visit our Facebook Page and see our event.
For Tim Buktu, Chris the Joker, I am Ted Wrongway for the Motorcycle Men Podcast, this has been Episode 106 with Larry Marshall of the VTwin Blog all the way from Sturgis. Remember, we say stupid crap so you don't have to.