Hello boys and girls!  We're back in the V-Twin Cafe and things are a changin'.
Thanks to our sponsors. Cycle Gear and Tobacco Motorwear. Tell them the Motorcycle Men sent you.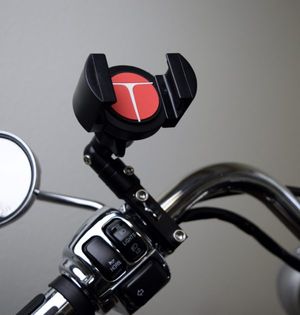 This week, we chatted about:
Welcoming Justin "Shoes" Brown to the show
Weather talk
Our rides
Gear Review: Techmount
Techmount give-a-way Winner: Matt Ernst of Gulfport, Mississippi
Changes to the show

No more bike shootout
No more destinations
More book, audiobook, movie reviews
More gear reviews
More ride reports
More BS, Less topics
Less News
Test Rides when available
Shorter show maybe
Sound effects will remain, it's our thing, it's what WE do.
V-Twin background remains, it's our thing, it's what WE do

How to prepare for a bike rally. 
The Motorcycle Men still need riders to help us out on the Motorcycle Podcasters Challenge in June. You can go to the Motorcycle Podcasters Challenge website to sign up and help us win this thing.
Thanks for listening kids!!  Remember, we say stupid crap, so you don't have to.