Hello boys and girls, Welcome to another Interview Show of the Motorcycle Men Podcast.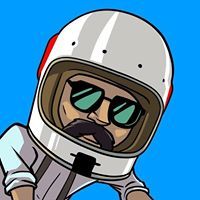 This week my guest is one among many in a growing segment that is MotoBlogging. Here with me this week is Dan Tolomei or DanDan The Fireman. You can catch his videos on you tube at DanDantheFireman. Or you can go to his website DanDanTheFireman. 
Don't forget to visit the home page for more information about the podcast and to make a donation to help us improve what we do. And please visit our Facebook page... and click that like button and follow us.
Next up is a great interview with THE SCOOTERIST Michael Strauss.
Enjoy your ride kids and remember..... Here at the Motorcycle Men Podcast, we say stupid crap so you don't have to.