Hello boys and girls,
Everyone knows there that each year, we as motorcyclists have the opportunity to attend and be a part of many motorcycle rally's around the world. Some are big and some are small, some have only been around for a few years and some have been going on past 50 years. There are rally's for every type of rider and I'm sure if you devote some time to it, you could find a rally or event that suits your type of riding, the riding demographic you belong to or the location that is best for you. But of all the rally's that happen each and every year, there is one that nearly every rider out there has been to or wants to go to. I'm talking about the Sturgis Motorcycle Rally. Joining me today in the V-Twin Cafe is the director of the Sturgis Rally, Mr. Jerry Cole.
Hey, now is your chance to get your Motorcycle Men shirt!! Yes, that's right, you can now get yourself a Motorcycle Men short sleeve T, Long Sleeve Tee, Sweatshirt, Hoodie or Polo shirt. The fine folks at Great Plains Apparel were kind enough to put together this wonderful package for us and shirts are waiting for you!! The current store is CLOSED and new store will reopen soon, so stay tuned.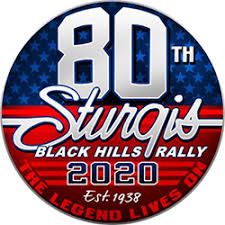 Special Thanks to our Sponsors:  
Tobacco Motorwear
Shinko Tires
Scorpion Helmets 
Wild-Ass Seats
The Motorcycle Men Support David's Dream and Believe Cancer Foundation
The Gold Star Ride Foundation 
Don't forget to get over and check out the Ted Shed Video's over on the Motorcycle Men Channel on YouTube.  
Thanks for listening, we greatly appreciate you support. Ride Safe and remember....   
.... We say stupid crap so you don't have to.